Shop Our Foundational Formulas
From better sleep to increased immunity, stronger flexibility or smoother digestion, our formulas offer a variety of solutions depending on your health need, goal or situation. Shop below or click to learn more.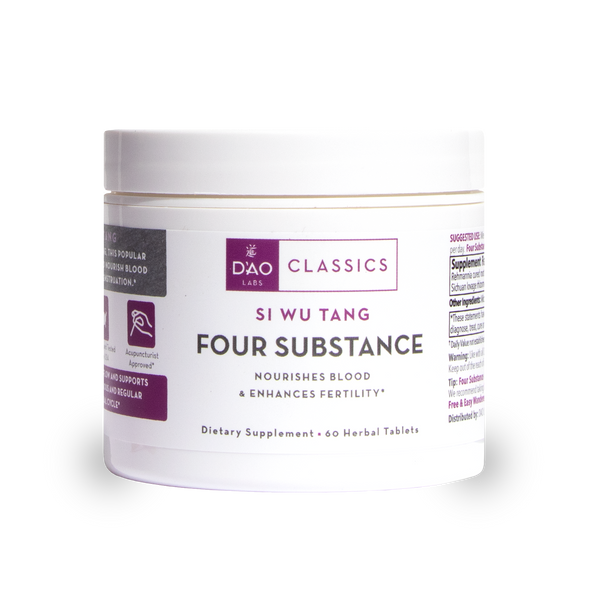 Four Substance
Four Substance, or Si Wu Tang, is a Traditional Chinese Herbal formula that is all about women's health and vitality. It combines four powerful ingredients to nourish the blood, regulate the menstrual cycle, and promote overall well-being. It's like a secret recipe passed down through generations, helping women feel their best and supporting their inner strength, power and wisdom.
---
Read, engage and learn
How to Live a Healthier, Better Life through a Traditional Chinese Medicine Lifestyle
Learn all about a Traditional Chinese Medicine Lifestyle on our active blog, The Way

Read More >

Browse our recipes that follow a Chinese dietary therapy with western ingredients for stronger digestion, better energy and more

Read More >

Join the global movement for taking control of your menstrual & fertility health through Chinese herbal medicine

Read More >