Shop Our Foundational Formulas
From better sleep to increased immunity, stronger flexibility or smoother digestion, our formulas offer a variety of solutions depending on your health need, goal or situation. Shop below or click to learn more.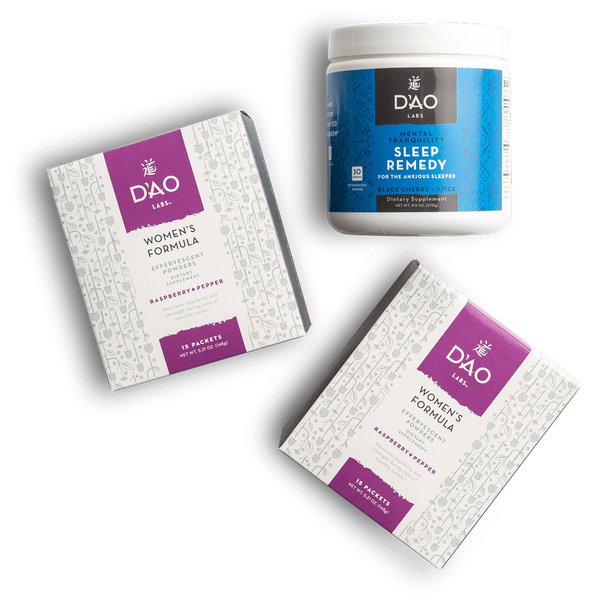 PostPartum Bundle
$202.80 USD
$192.66 USD
You Save:
$10.14 USD
(Save 5% + Free U.S. Shipping)
$101.40 USD
$91.25 USD
You Save:
$10.15 USD
(Save 10% + Free U.S. Shipping)
(Approx. $3.38 per Day One Canister of Mental Tranquility + Two Cartons of Women's Formula)
Care for yourself better during postpartum recovery with this powerful combination of herbal formulas. One dose of our Women's Formula in the morning will re-energize and revitalize. One dose of Mental Tranquility about an hour before bed will calm nerves and promote a deep sleep that every new mother needs. Let this bundle ease the transition to motherhood.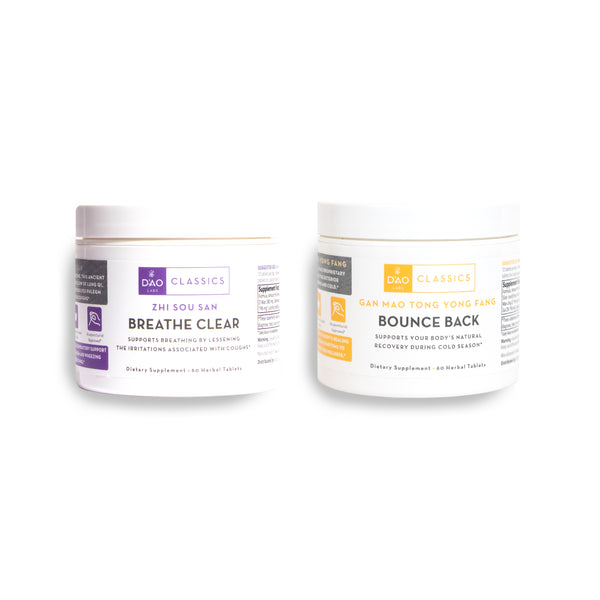 Cold Season Bundle
(One jar each of Bounce Back & Breathe Clear)
If you find yourself dreading your period every month take back control with our Women's Monthly Kit, a mix of two formulas that work symbiotically for a more blissful month. Emotional Balance is the enemy of PMS, while our classic Women's Formula delivers a boost of herbal balance for strength and regularity throughout your next cycle.
---
Read, engage and learn
How to Live a Healthier, Better Life through a Traditional Chinese Medicine Lifestyle
Learn all about a Traditional Chinese Medicine Lifestyle on our active blog, The Way

Read More >

Browse our recipes that follow a Chinese dietary therapy with western ingredients for stronger digestion, better energy and more

Read More >

Join the global movement for taking control of your menstrual & fertility health through Chinese herbal medicine

Read More >