Shop Our Foundational Formulas
From better sleep to increased immunity, stronger flexibility or smoother digestion, our formulas offer a variety of solutions depending on your health need, goal or situation. Shop below or click to learn more.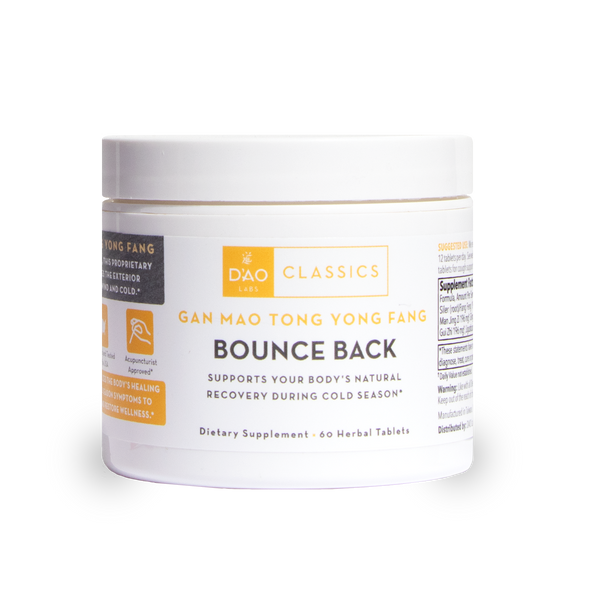 Bounce Back
A must have during "cold and flu seasons", Bounce Back herbal tablets provide natural support to symptoms such as fevers, sore throats, chills and aches. We've packed them into "daily packs" for convenience, while providing purchasing options that allow you to order and keep on hand just what your body typically requires.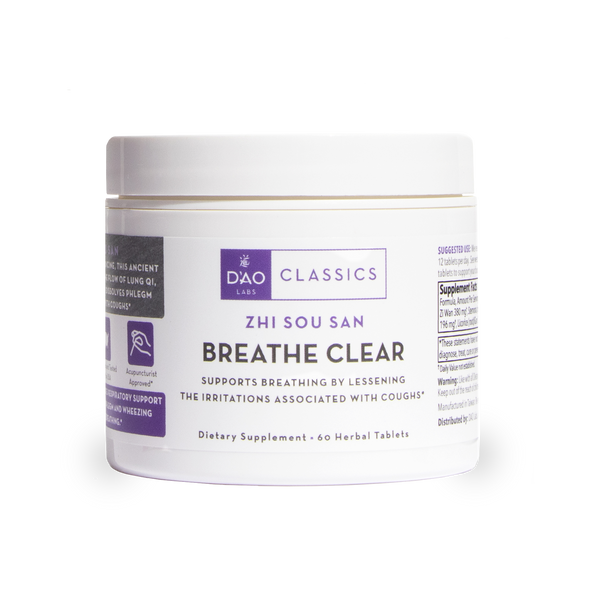 Breathe Clear
Looking for a natural solution for when coughs and phlegm strike? Breathe Clear herbal tablets are inspired by a classic formula whose name translates to "stop cough formula." Packed in convenient "daily packs" which contain our recommended daily doses, these pills provide lung support and address symptoms associated with coughs.
---
Read, engage and learn
How to Live a Healthier, Better Life through a Traditional Chinese Medicine Lifestyle
Learn all about a Traditional Chinese Medicine Lifestyle on our active blog, The Way

Read More >

Browse our recipes that follow a Chinese dietary therapy with western ingredients for stronger digestion, better energy and more

Read More >

Join the global movement for taking control of your menstrual & fertility health through Chinese herbal medicine

Read More >